Our expertise... Your peace of mind
For over 30 years our skilled craftsmen have been constructing and installing exhibition stands Worldwide.
The procedures we have in place and project management skills we have acquired, assures our clients that the standards they perceive are the standards Transcity deliver.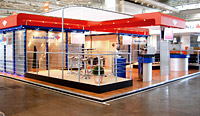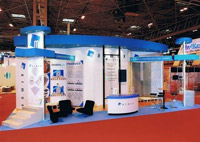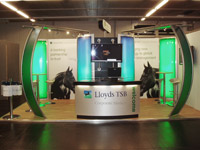 Our aim is to adopt a partnership approach, ensuring our clients requirements are met through open and co-operative working relationships that focus on the common objective of a superb exhibition stand and a successful show.
With their abundance of creativity and expertise, our designers turn creative concepts into stunning, refreshing designs.
From the initial concept meeting, through to the design and production of visuals, we endeavour to match your requirements along with the practicalities of construction.
Our costing policy is to quote a fixed price against a design for all aspects of building your stand inclusive of graphics, AV, IT, electrics, and any other related services.
Our Project Managers will liaise with organisers on your behalf and of course complete and submit official forms, including Method Statements, Risk Assessments and Health & Safety submissions.
In house, we design, project manage, construct and produce graphics. Our out-sourced requirements are minimal, allowing us to keep a tight control on both the project and costs.
See the Custom Build Gallery
Our expertise... Your peace of mind