Portable Display Systems
Our range of products covers all portable situations, enabling us to recommend the ideal system for your display requirement.

Axis Banner Stand
Lightweight and compact
6000mm, 850mm, 1000mm and 1200mm wide systems
Printed Graphic
Includes padded nylon carry bag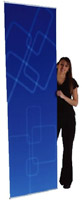 Lite Tensioned Banner Stand
Tensioned banner
600mm, 850mm, 1000mm and 1200mm wide options
Printed Graphic
Nylon carry tube

Dual Banner Stand
Double sided system
850mm and 1000mm wide systems
Printed Graphic
Padded nylon carry bag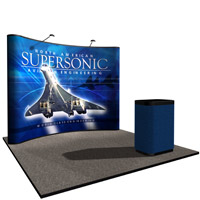 Meridian Pop-up System
The ultimate value for money deal...
Includes wheeled transit case with beech laminate counter conversion top, plus two 150w flood lights.
Choice is 3x3 or 3x4 curved frames.
Printed Graphic
Optional case to counter conversion graphic wrap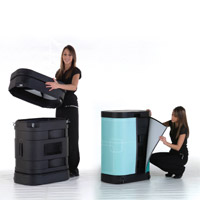 Selection of Transit Cases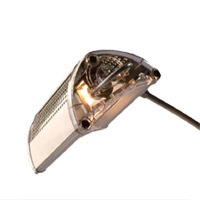 Various Styles of Lights
See our brochure showing the full range.

Mode Display System
A contemporary graphic display concept featuring an imposing silver anodised aluminium frame structure
Offered in a range of three standard configurations... Wave, Arch or Straight.
The magnetically attached graphic panels offer an impressive seamless presentation, each graphic approx. 2.1m high x 1.0m wide.
The system offers quick and easy assembly plus the option of secure transportation and storage in wheeled transit cases.
See the Mode Gallery