Vogue Modular
Vogue is a modular display system that delivers quality and versatility allowing freedom of design to create visual impact.
This system enables you to achieve the look of a custom built stand whilst maintaining the benefits of a modular structure. Vogue is totally re-usable either in its original form or as part of a completely new design.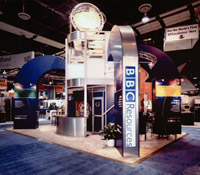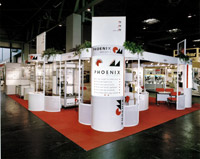 Vogue is a fully integrated and demountable aluminium system that provides an exceptionally wide range of profiles and components. This allows for complete flexibility for the design and fabrication of exhibition stands, showcases, point of sale, portable kits and shell schemes.
Its modular form means ease of build /breakdown and transport which also makes Vogue an ideal choice for multiple shows, exhibitions abroad or roadshows.
Vogue forms sophisticated modular exhibition stands which are clean looking, attractive and give creativity without a premium price.
We offer an ongoing management service for transport, installation and storage.
Whether you choose to purchase or rent, Vogue helps you get the most from your budget.
See the Vogue Gallery